Day 2 Wednesday Feb 11
I got up early and then looked through my Travel Guide. Today I thought I would go to Ueno Park and the place around that area. So I went downstairs and ate my Complimentary Breakfast (boiled eggs, cabbage and tea) Then headed out on foot. The park was in walking distance from the hotel. The first thing a saw was the shrine I believe to the goddess of Fortune.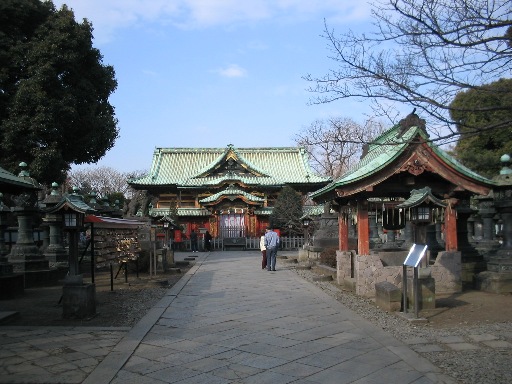 after looking around there I visited the Shrines Flower Gardens apparently the are grown year round and the little huts keep the snow from crushing them. I guess flowers are a big deal in Japan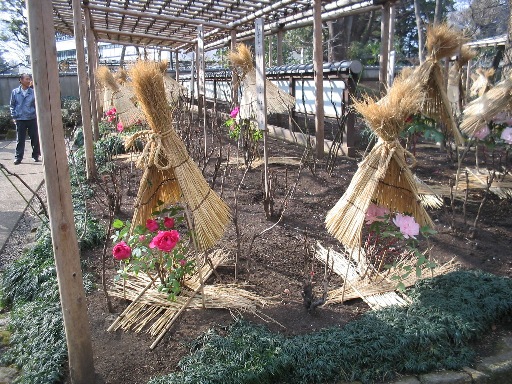 after looking around there the zoo opened up so I thought I would stop by the zoo as well. Of course I had to see the Panda.
also located in the Zoo is a large 5 floor Pagoda. the picture did not come out so good on this.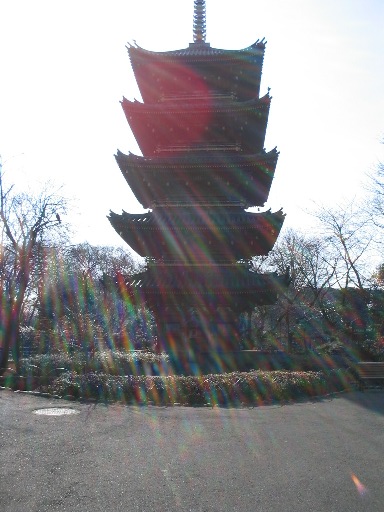 Of course I went on to see the lions, penguins and other zoo animals as well. From the zoo I went on to walk over to the Tokyo National Museum where they were having a special exhibit (treasures of a great Zen temple) this was really cool seeing some of old Japan temple art. I was told I was lucky to catch it because it is usually western art that is displayed. well from there I walked around a bit more and ate at McDonalds again. then went back to the hotel. on to day 3.